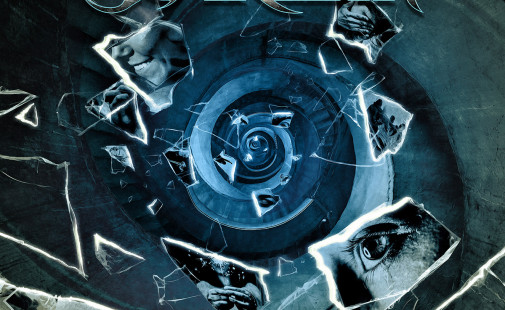 September 7, 2020
Vortex
(2019)
Track-list:
1. Feel The Heat (4:00)
2. No Return (5:05)
3. Be What You Are (3:19)
4. Passion (3:04)
5. No More Letters (3:24)
6. Guardian Angel (3:10)
7. Escape From Your Embrace (6:16)
8. Остання Зоря (4:06)
9. Pain Is My Name (4:12)
10. Final Curtain (5:12)
11. Break The Chains (4:12)
Line-up:
Victor Morozov – guitar
Yana Kovalskaya – keyboards
Ekaterina Kapshuk – vocals
Igor Chumak – bass
Philipp Kharouk – drums
Album was recorded at Morton Studio, AV Sound Studio and Scarleth Studio during December 2018 – May 2019.
Mixed and mastered by Max Morton during June – August 2019.
All Music By Scarleth. Lyrics by Victor Morozov, Alexey Yevseyev and Ekaterina Kapshuk.
Session musicians who took part in recording: Ruud Jolie of "Within Temptation" (guitar solo on "Pain Is My Name"), Zoltan Forkosh (extreme vocals), Max Morton (backing vocals).
Produced and sponsored by Victor Morozov.
Album cover and booklet design by Gustavo Sazes. Band logo by Vyacheslav Smishko.
Special thanks to: Max Morton, Alexey Yevseyev, Valeria Kakovkina, Dmitry Gerasimov, Sergey Sershen, Ruud Jolie, Zoltan Forkosh, Alexander Morozov, Elena Kapshuk, Irina Kovalskaya, Julia Kovalenko. Maksym Dmytriiev, Roman Lykhatskyi, Valery Lihachev, Dwight Dwain Wakko, Maryna Burlia, Claudio Russo.
Album is released officially in November 2019. Italian record label Rockshots Records is the publisher and holder of rights for worldwide distribution.